The team of experts at Prairie Legacy Inc. is ready to meet your environmental service needs. We offer a combined 40 years of professional botanical and biological survey experience, and have provided prairie restoration and management advice for 10 years. Our clients include agencies and non-profit organizations; ranch, acreage, and home owners; and landscapers. We contract and sub-contract with developers, environmental consultants, engineers, and wetland delineators.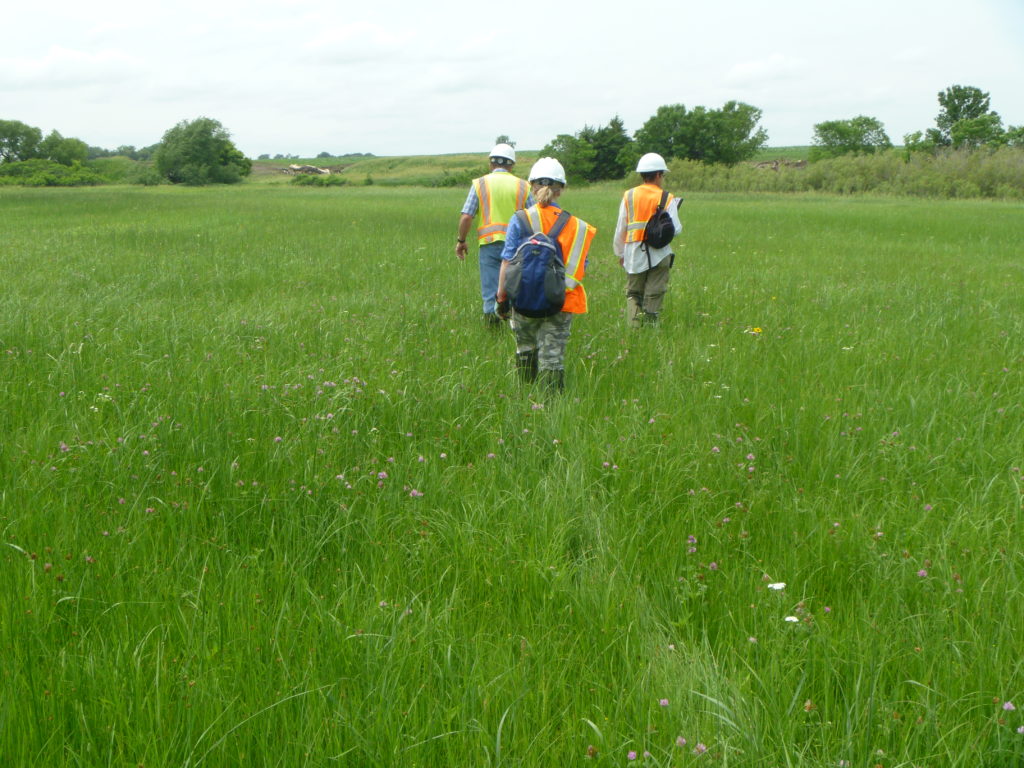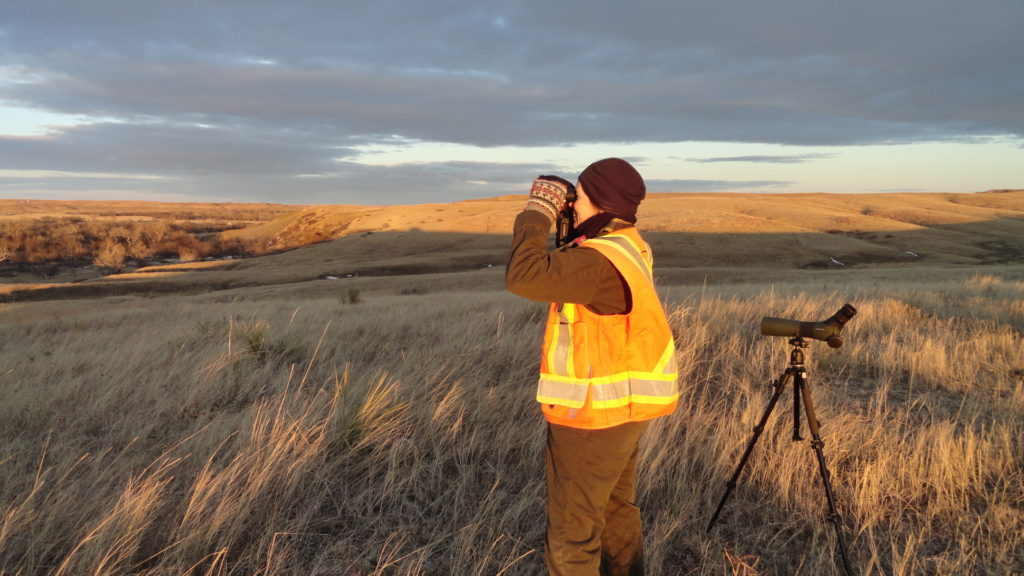 Environmental Surveys
Our team can perform botanical, wetland, and biological surveys. We also have experience conducting surveys for rare, threatened, and endangered species. The data collected serves as baseline information or as descriptive of the area of interest. Prairie Legacy has completed floristic inventories for Wachiska Audubon Society for several prairies in southeast Nebraska. We have surveyed for critical habitat and rare species such as the bald eagle, the American burying beetle, western prairie fringed orchid, and blowout penstemon.
Prairie Restoration Consulting
Prairie Legacy Inc. can assist you in navigating the prairie restoration process, whether your project is a native prairie or a pollinator garden in your back yard. Begin by filling out the Native prairie and pollinator garden questionnaire. We can assist you in developing a restoration and management plan based on your specific needs. Some preliminary information on prairie restoration can be found here.
In addition, our consulting botanists provide expert identification of upland, wetland and forest species.  We provide classes for wetland delineators, offer informal identification help (send us a photo of your mystery plant), and conduct baseline surveys of prairie vegetation.
Baseline Surveys
Information gathered in some botanical surveys serves as baseline information for a given location. This information can be used for comparison in the future, to evaluate the effectiveness of management activities. Floristic surveys completed by Prairie Legacy Inc. for Wachiska Audubon Society have been useful for preparing management plans for several prairies in southeast Nebraska.
Vegetation Monitoring
We provide monitoring services on a variety of plant communities to help determine best management practices and to assess the response of those practices. Our expertise includes grasslands, wetlands and forest ecosystems.  Two projects that represent these services include a Platte River Recovery Implementation Program using permanent plots which have been assessed on a regular basis for the last seven years, and a wetland project in which we assess the seed production of food species for wetland bird habitat on a yearly basis.
Check out Some Of Our Projects
Custom Seed Mixing
At Prairie Legacy, we design many different seed mixes each year to meet specific goals of our clients. If you prefer a mix other than one of our pre-designed mixes, we can work with you to design a seed mix customized to your site conditions and preferences. This questionnaire enumerates considerations that will guide the design process. Our design work is free of charge. The mix can be designed to fit your per acre budget beginning at $120 per acre subject to seed availability. There is a $300 minimum for custom mixes.
CRP Mixes
Working with your NRCS agent, we will help you design the best custom seed mix to meet the needs of your CRP project. We can blend a mix for pollinators, wildlife, habitat, or grassland enhancement. All mixes are designed to meet state and federal habitat goals. If you prefer not to plant it yourself, we have recommendations for installers in your area with the expertise needed for planting.  We will mix the seed and also sell rice hulls for filler, if needed.  More information on CRP seed mixes can be found here.
Seed Mixes
Custom Plug Growing
Whether developing a large pollinator habitat or a small landscape bed, Prairie Legacy Inc. can provide plants grown in the sizes and amounts you specify. We can also recommend species to fit the needs of your site conditions. We grow the following plug sizes:
200 tiny seedlings in open flats
Larger seedling plugs in peat pots
32 plants (3-inch pots) to a flat
Quart and gallon sizes
Ready Root ™ Pre-Vegetated Matting
Pre-vegetated matting is a method for restoring small prairie areas and wetland edges. Local ecotype seed is collected and given cold moist treatment to break dormancy. The seed is grown on biodegradable matting material for several weeks or months. When the Ready Root TM Matting is installed, roots are already well established and will take hold in just a few days.
We recommend Ready Root TM Pre-Vegetated Matting in some situations rather than seeding for several reasons. Seed sown on bare slopes on pond edges are prone to wash away before it can germinate and take hold. One advantage to pre-vegetated material is that it holds the soil more effectively and more quickly than seeds, plants or matting alone. The seed will not wash away or be eaten by rodents before it can establish. While such a patch of prairie is more expensive than seeding, it is less expensive than planting the individual plants. It discourages invasion of weedy species, thereby reducing the effort needed to weed by hand or the temptation to use chemical controls. The matting material disintegrates slowly, and meanwhile, it prevents soil erosion, enriches the soil and holds moisture for the establishing plants.