Positions are available yearly at Prairie Legacy Inc. and Witt's End Homestead LLC.  All opportunities are based in Saline County, Nebraska.  Applicants must be able to provide their own transportation to the work site, live on-site, or live nearby.  
Internship, seasonal part-time or full-time temporary, or full-time positions. Hours negotiable. Contact us if you are interested in employment for the season.  
Duties may include:
Propagation and transplanting a variety of native plants.
Pruning and irrigation of plants in the greenhouse and production plots.
Seed collection in production plots and native prairie.
Control of exotic and invasive plant species.
Useful qualifications:
Ability to work outdoors in a variety of conditions.
Ability to work independently as well as part of a team.
Interest in prairie ecology and native plants.
The Witt's End crew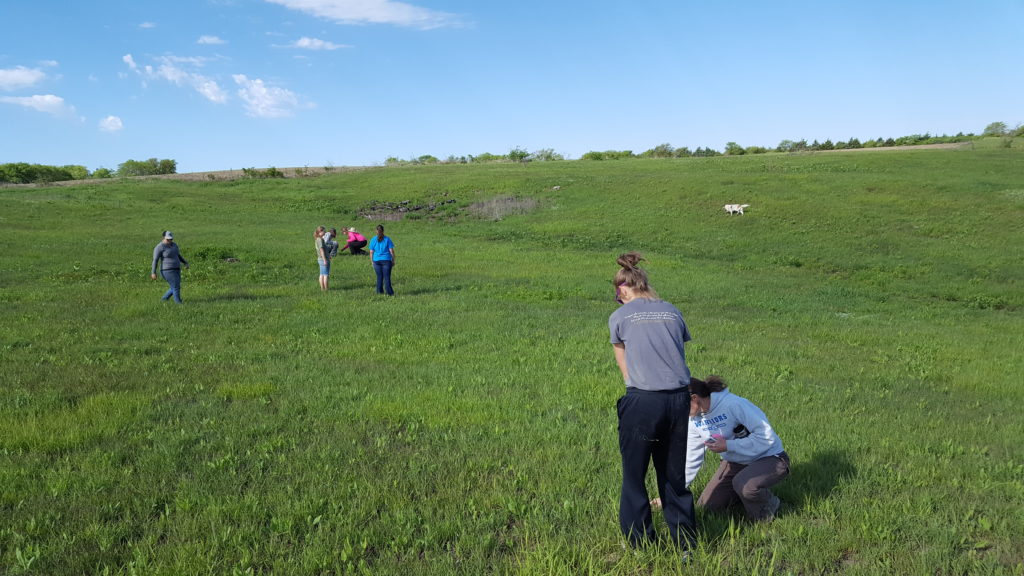 Seed collecting on the prairie at Witt's End