The descendants of a German settler are beginning to restore a nearly 150-year-old home on a family farm along the Swan Creek.
Michael and Christina Witt settled the land in 1861 and built the fachwerkbau, or "half-timbered house" in 1868. The house was listed on the National Registry of Historic Places in November of 1979 and was noted as the only house of its type in Nebraska.
The Witts and their descendants have farmed the land for the last 154 years.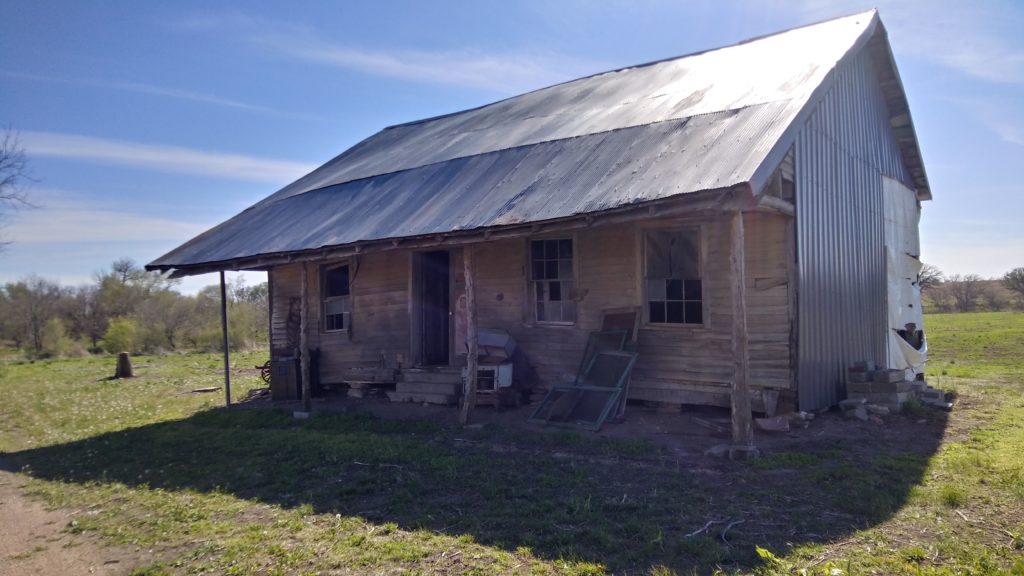 Kay Kottas, Witt's great-great granddaughter, owns the Witt's End Homestead farm today and operates it with the help of her husband, Joe, and several employees.
"Many of Witt's descendants have devoted years of work to the farm," Kottas said. "The open house will be a celebration of that hard work, and a chance to look forward to seeing this precious history preserved."
Nebraska carpenter Troy Schon, who specializes in restoring timber buildings, will discuss his plan to bring the house back to its original state. Kottas plans to unveil a crowd-funding website to help raise funds for the project.
The fachwerkbau style of architecture was popular in northern Germany in the 1800s. Trees were scarce, and buildings like this required fewer trees than the traditional log cabins. Witt also used adobe brick to fill the gaps. He used wooden pegs instead of nails.
With three bedrooms and a kitchen downstairs and one room upstairs, the family lived in the home until the 1920s. The house has been used for storage for decades.
Join us on the continuing journey to restore the legacy Michael and Christina Witt provided. Estimates of costs for each phase as well as volunteer opportunities are listed here, and also a way to donate.
BUILDING PROGRESS
Built 1868
Fall 1979  Fachwerkbau entered on the National Registry of Historic Places
Summer of 2005  Family recognizes the need to preserve and begins some protective work
Summer 2010:  Kay purchases farm with intent to preserve it
Summer 2013  Troy Schon helps to shore up the corner of the building and put siding on the roof and sides to protect it
Spring 2015  Spring rains bring 500 year flood which comes too close to building
Summer 2015  Family receives Heritage Award for keeping the farm in the family for 150 years
Website and Open House Launch fundraising campaign to raise funds to restore the building
Building Used for Storage for 100 years.
Building is Cleaned up for Open House